RITCHIE RACING 2018
SCCA TOURING CLASS 1 (T1) RACE TEAM
<![if !vml]>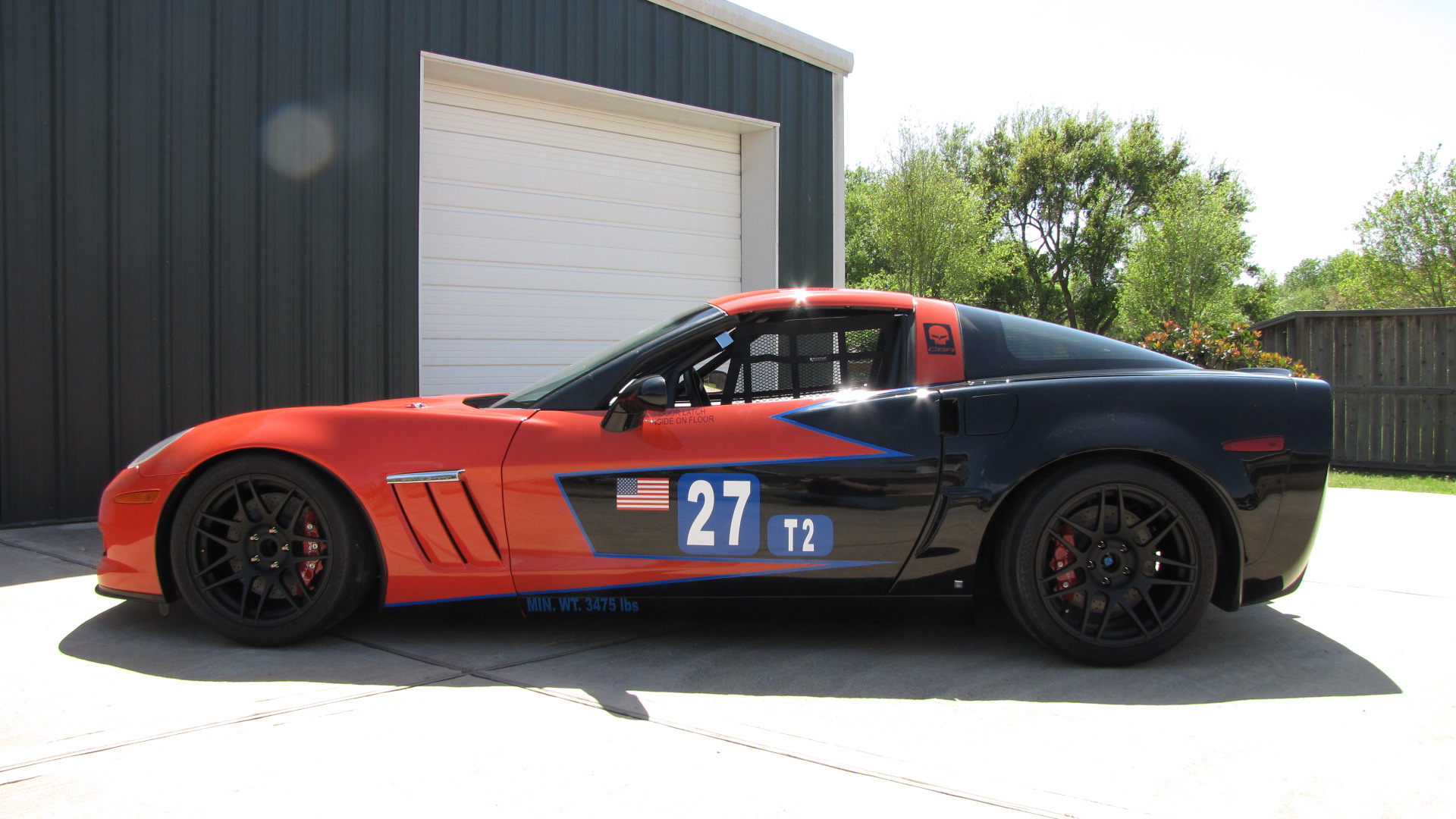 <![endif]>
2005/13 CORVETTE GRAND SPORT
<![if !vml]>
<![endif]>
1996 FIREBIRD/TRANS AM AT 2013 RUNOFFS
EXTREME SPORTS=EXTREME EXPOSURE
Ritchie Racing dominated the American Sedan category of SCCA Road Racing in the Southwest Division in a specially prepared Chevrolet Camaro winning five Championships during the early and mid 1990's. After six top ten finishes Oval Track racing in 1996 and 1997, we returned to SCCA American Sedan racing campaigning Ford Mustangs and Chevrolet Camaros and finished in the top three consistently in the Southwest division in 2001, 2002, 2006, 2007, 2010, 2011, 2012 and won the Southwest Division Championship in 2013 in a Gen 4 Firebird. Southwest Division Championship Touring class titles: T2 (second in class) in 2004 in a Gen 4 LS1 Camaro Z28, T1 in 2008 driving a C5 LS6 Corvette Z06, T1 in 2015 and T2 in 2016 in a C6 LS2 Corvette and T1 in 2017 in a C6 LS7 Corvette.
*The RR team won the SCCA American Sedan Divisional Championship in 1992, 1993,1994, 1995 and 2013.
*The RR team won the SCCA Touring 1 Divisional Championship in 2008 and Regional Championship in 2015.
*The RR crew consists of a group of well- educated professionals that any company would be proud to have as their representatives.
*The RR 2018 program includes Sports Car Club of America (SCCA) races throughout the Southwest, with the ultimate    
     goal of winning the Touring 1 (T1) Championship.
Ritchie Racing will campaign a C6 LS7 powered Corvette in T1 the SCCA's class of racing for modern performance cars.
Ritchie Racing will also compete in selected NASA and NARRA races.
<![if !vml]>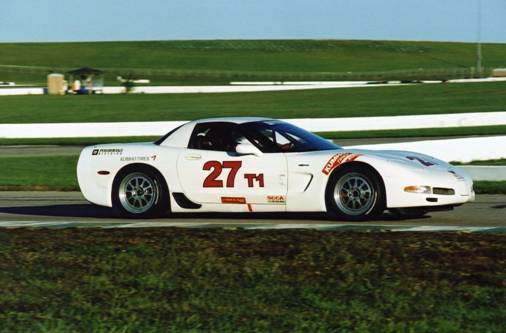 <![endif]>
2001 Corvette Z06 at 2008 Runoffs
Reasons to sponsor a racecar
Ritchie Racing offers a unique, low cost opportunity. Sponsoring a racecar is like buying a rolling billboard. In addition to spectators, competitors, and some television coverage, a racecar displaying your colors and logo is an excellent point-of-sale traffic generator as well as an employee morale booster.
Use car sponsorship as a repeating reminder of your commitment to excellence. Some manufacturers offer co-op advertising that may be available to your business for racecar sponsorship.
PERFORMANCE ON TRACK RESULTS IN EXPOSURE
Customers will buy from a winner.
When a racecars speed down the straightaway side by side, neither willing to surrender the advantage, and they dive into the first turn only inches apart, everyone watches, including your potential customers.
Your business is not as different from racing as you think. You have competitors, we have competitors, we both want to win.
Racecars are an accepted form of advertising – potential customers often identify them by their sponsors more than by their number.
Auto racing is a fast growing sport. Customers who like racing are more likely to buy your product if they see it advertised on a racecar.
<![if !vml]>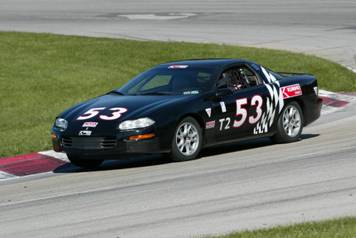 <![endif]>                 <![if !vml]>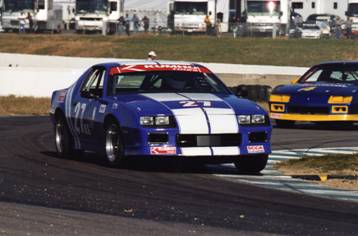 <![endif]>
2002 Camaro Z28 at 2004 Runoffs and 1986 Camaro at 2006 Runoffs
<![if !vml]>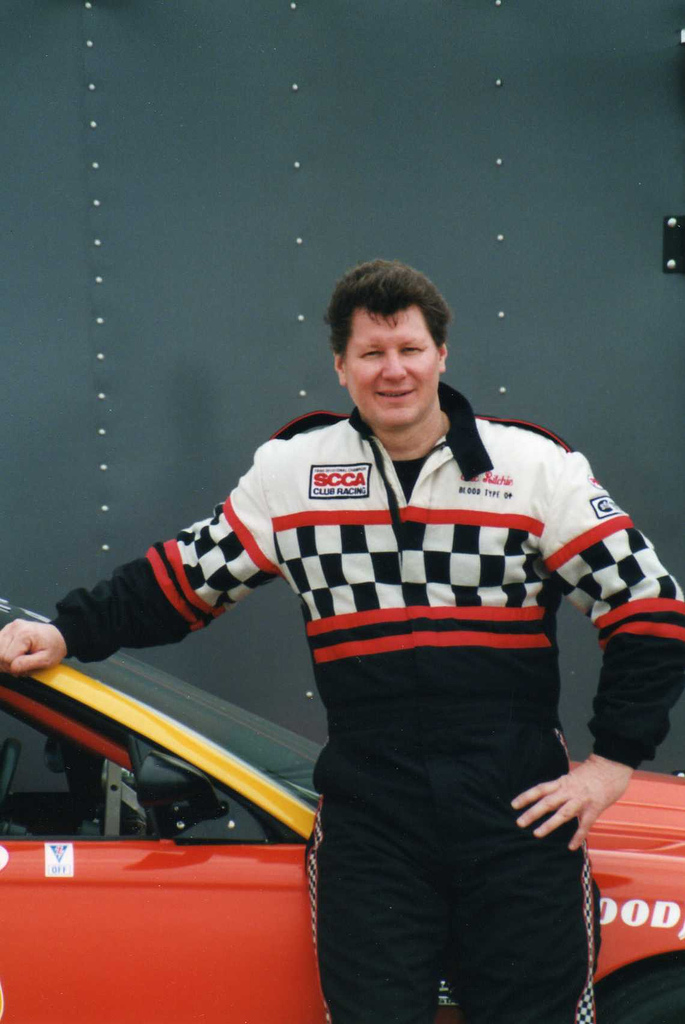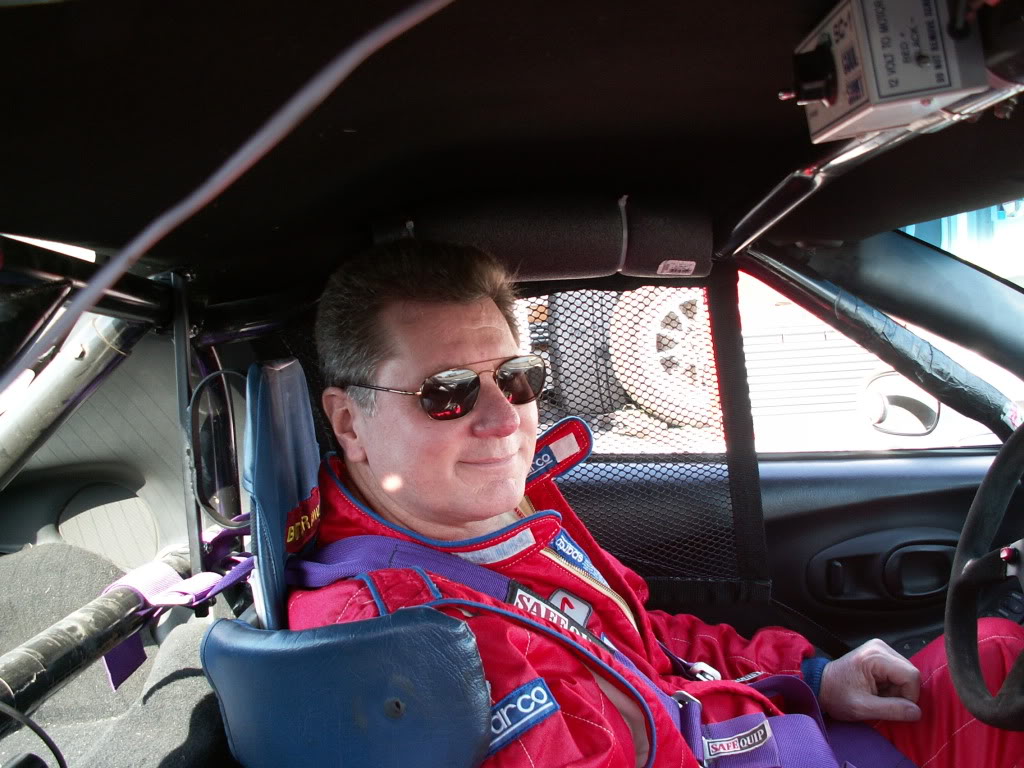 <![endif]>
The Driver
Eric Ritchie has been racing since he was 15 years old including motocross, drag racing, circle track, and road racing, in both amateur and professional divisions. He has driven to more than ten championship titles across the southern and southwestern United States. He has been invited to race in the SCCA Runoffs National Championship Race every year that he has raced a full season.
<![if !vml]>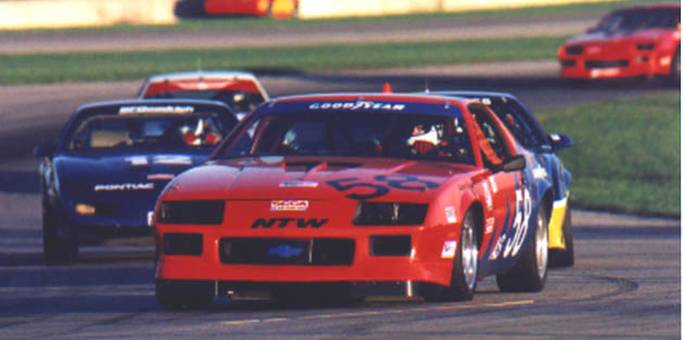 <![endif]>
1983 CAMARO Z28 at the 1996 Runoffs
<![if !vml]>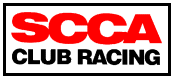 <![endif]>
Club Racing is intense, highly competitive, wheel-to-wheel racing on paved road tracks throughout the United States. Every year, there are over 350 race events; each featuring up to twenty-five different classes of racecars.
Chances are, there is a Club Racing event near you! In Texas, there are races in Angleton, Austin, Decatur, Fort Worth and College Station and in New Orleans, LA and Hallett, OK .